Fiber Cement Panel

DuraPress makes the best-looking stucco on the market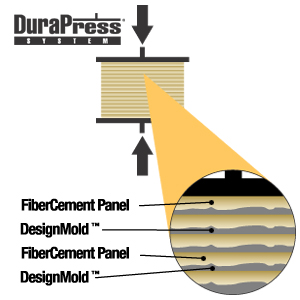 CertainTeed Fiber Cement Panels have the most authentic, consistent textures because
panels are embossed with DesignMold plates under high pressure. This embossing method
ensures product thickness consistency and authentic grains and textures, panel to panel, lot to lot. Best of all, homeowners are pleased with its great looks and low maintenance.
CertainTeed's exclusive FiberTect Sealing System penetrates into and bonds with Fiber
Cement. Once the board is sealed, it requires 15% less paint that competitive panels, and the result is a longer-lasting, better-looking finish.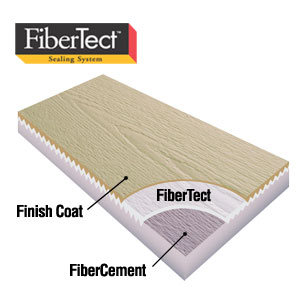 CertainTeed Fiber Cement Panels have a Class 1 (A) fire rating for superior safety.
Plus, CertainTeed Fiber Cement Panels are impervious to wood-boring insects like termites.